John Protect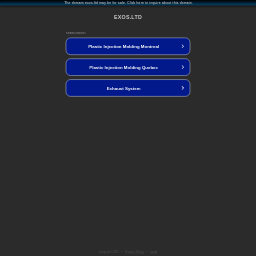 14 Days
exos.ltd
item has less then 1 vote
Have you invested in this program? Please rate it!
The EXOS MINING company was founded by people who believe in the future of cryptocurrency and know what it is. The EXOS MINING company was created in order to allow the majority of people far from the topic of cryptocurrencies to get acquainted with cryptocurrencies and start making money on them.
We have large mining capacities at our disposal. By attracting investors, we can quickly increase capacity and increase the overall profitability of mining.
Our equipment is located in the north of the UK and has a fully autonomous power supply from wind turbines. We sell the heat obtained as a result of the work of mining farms for heating commercial premises not far away. Thanks to this scheme, we can guarantee a high level of profit for our investors.
John Protect
exos.ltd synopsis
PLANS: 1% - 3% per day
WITHDRAWAL: Manual
SECURITY: SSL&nbsp-&nbspDDOS
SCRIPT: nTen Script PTC
DESIGN: Used design
PAYMENT PROCESSORS:
ALEXA GLOBAL RANK: 101320
MONITORS: 3
DEPOSITS
Total: $178.00
Today: $0.00&nbsp&nbsp&nbsp&nbsp&nbspYesterday: $0.00
REFERRAL COMMISSION
Total: $29.28
Today: $0.00&nbsp&nbsp&nbsp&nbsp&nbspYesterday: $0.00
&nbsp
DISCLAIMER: We do not own or promote any programs listed here. The information provided here is for your own use.
Some programs, investments or any listings here may be illegal depending on your country's laws.
REMEMBER! Never spend what you cannot afford to lose.